Most Wanted
Beatriz Benitez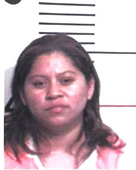 | | |
| --- | --- |
| Race: | Hispanic |
| Sex: | Female |
| Age: | 30 |
| Height: | 4'03" |
| Weight: | 170 |
| Hair: | Black |
| Eyes: | Brown |
Active Warrants
| Warrant # | Court | Charge |
| --- | --- | --- |
| 15785 | 506th District | FTA-Endangering a Child |
Aaron Douglas Wise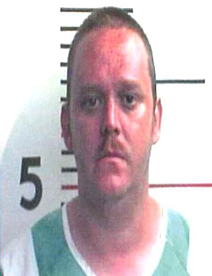 | | |
| --- | --- |
| Race: | White |
| Sex: | Male |
| Age: | 36 |
| Height: | 5'10" |
| Weight: | 200 |
| Hair: | Brown |
| Eyes: | Brown |
Active Warrants
| Warrant # | Court | Charge |
| --- | --- | --- |
| 16385 | 506th District | MTA-Burglary of Building |
| 17109 | 506th District | Unauth Absence from Corr Facility |
The general public should NEVER attempt to capture, arrest or detain the wanted individual shown above.
As of (Thursday, August 9, 2018), the warrant status of the individual shown above was verified but may no longer be current by the time it is read. Law Enforcement Officers must verify the status of each warrant prior to making an arrest.
If you have any information on the location of any of the wanted individuals shown above, contact GRIMES COUNTY CRIME STOPPERS, 24 hours a day, by calling 936-873-2000. You can remain ANONYMOUS and DO NOT have to give your name. Your information could earn you a CASH REWARD. Reward offers are ONLY for information called into GRIMES COUNTY CRIME STOPPERS, which lead to the wanted individual's arrest by law enforcement.